Brexit: Ceramic Sector Summit
DATE: 29/03/2019
TIME: 2pm - 5pm
LOCATION: Potters' Club, Federation House, Station Rd, Stoke-on-Trent, ST4 2SA

Brexit: Ceramic Sector Summit is a free event, bringing manufacturers from across the sector together for a unique discussion on Brexit.
This event coincides with the key date, the day of the divorce from the EU.
Dozens of representatives from ceramic companies will gather to meet politicians and departmental Government officials to discuss the very latest news on Britain's departure from the EU.
14:00 - Registration
14.30 - 16.00 Speeches from the Department for Business, Energy and Industrial Strategy representative, British Ceramic Confederation President Kevin Oakes, and Department for International Trade respresentative.

16.00 - 16.30 Q&A session
17.00 - End of the event

Speakers: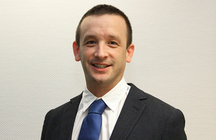 Nathan Phillips is the Director for Planning and Analysis at the Department for Exiting the European Union, DExEU. He is also the Whitehall Senior Sponsor for the LEP. Previously he was Executive Director at UK Government Investments, where he led work on rail assets and housing market interventions, amongst other projects.
Nathan started his career at PwC undertaking policy, commercial and economic analysis around energy and utilities markets.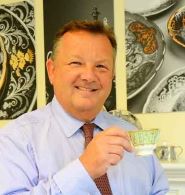 Kevin Oakes oversaw the growth of overseas sales at world-renowned Stoke-on-Trent-based tableware manufacturer Steelite, resulting in exports making up almost 90 per cent of its £102m turnover. In 2016, he bought Royal Crown Derby with a plan to double turnover over five years to £10m, driven by exports.
Kevin, who is also president of the British Ceramic Confederation and a Stoke and Staffordshire LEP board member, has been working closely with government on a deal for the ceramic sector, to unlock the potential of the industry.
You can book your ticket online via the link above or download a registration form below.
For more information contact Sonia Mayer on 01782 744631 or e mail SoniaM@ceramfed.co.uk
Download a registration form
BCC Member login
Become a BCC member
Click here for more information about the benefits of becoming a BCC member.